Meet Our Team
we offer a free online hair consultation with our clinical pharmacist via email to use this facility email [email protected]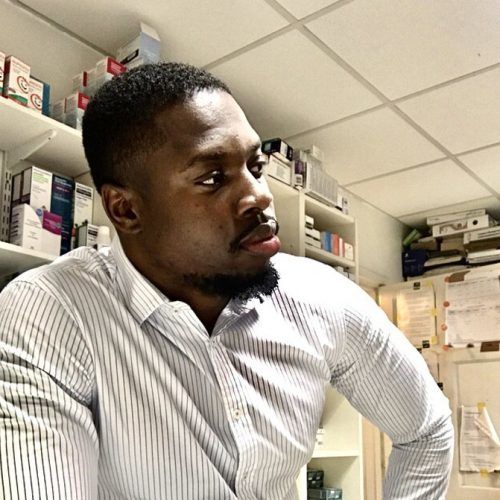 Jermaine Omokoh (MPharm, PgD Independent prescriber) qualified as a pharmacist in 2013. He has amassed 7 years experience in pharmacy. His field work within academia extends to: Practice Lecturer, Lead Researcher at the University of Hertfordshire School of Pharmacy (August 2011). His roles include: Superintendent Pharmacist, Pharmacist Manager, Clinical Pharmacist (general practice), Community Pharmacist, Triage Pharmacist and qualified prescriber.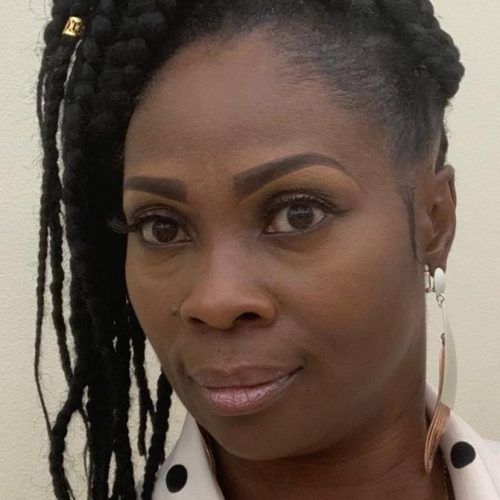 Our founder's mother Beverley Omokoh (BA Hons Housing & Built Environment)
Has been a housing professional for over 25 years, is well experienced in taking the operational lead; resolving issues, project management, implementing performance and monitoring systems.
Grow Natural is a black-owned independent organic hair care brand on a mission. Our founder is a pharmacist who is dedicated to using his scientific background to open up the world of hair health benefits found in nature. We want to change the way you think about hair care. The chemicals, additives, and preservatives found in the vast majority of hair maintenance products are not necessary to creating luscious locks. Our unique fusion of scientific knowledge and all-natural ingredients is paving the way to a more nature-aligned future.
We are a small business who take great pride and care in the manufacture of all our products. As a small company, we are able to be very hands-on throughout our product design process. Every single one of our haircare products, from our moisturising hair creams, to protecting and enriching hair oils, is made in house by us, created from our own designs. We believe firmly in Grow Natural, and everything our company stands for. Our ethos revolves around a devotion to using purely natural ingredients to grow your hair. All of our products are crafted from a fine blend of premium natural ingredients guaranteed to make a difference to your hair.
We use our organic hair maintenance products ourselves, because we fully believe in them. We know from first-hand experience the difference that all-natural ingredients can have on hair health and growth. We talk about our products with genuine warmth, passion, and confidence in their properties, as we are talking from personal experience. The whole Grow Natural team are excited about creating the future of natural haircare and cannot wait to see our business grow.
The Grow Natural range was developed by our founder from personal experience. After observing the years in which hair products and hair styles had damaged his mother's hair, he wanted to create the perfect product for her. He wanted to help his mother achieve a healthy head of hair again, despite the problems caused by years of harsh chemical ridden hair products. Traditional hair products had weighed her hair down, caused thinning, as well as balding around the edges. In beginning to develop his haircare range, our founder realised this issue was incredibly common for many people after years of traditional hair product usage, not just black women like his mother.
This reaffirmed his commitment to transforming haircare, not just for his mother, but for everyone who could benefit from natural, protective hair care. Using his medical knowledge and expertise gained from years of work as an experienced pharmacist, he carried out extensive research and trials to perfect his formula. Through this scientifically rigorous research into all-natural ingredients, Grow Natural was born, and is able to provide carefully formulated natural and organic haircare products that revitalise your hair.